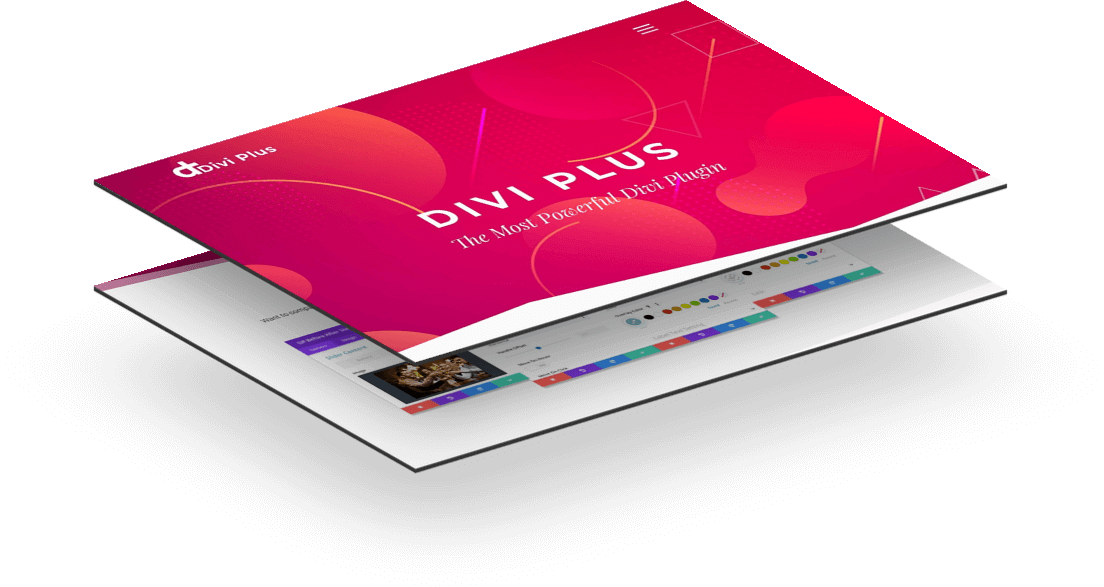 Divi Plus
$49.00 - $119.00
Divi Plus is a powerful multipurpose Divi plugin, which can help a user to create beautiful elements of a Divi theme with no coding required. This single plugin has 24 useful Divi modules that can take your website designing experience to a whole new level. Using this plugin, you can create Divi breadcrumbs, beautiful headings and text, before and after image slider, attractive separator, and much more.
Using modules of this plugin, the user can create an exceptionally incredible website that is fairly difficult to achieve without Divi Plus.
24 Modules in Single Divi Plus Plugin
Divi Plus Breadcrumb
Using this module, you can add custom breadcrumbs to your Divi website. This module makes the process of adding attractive breadcrumbs easy. After using this module, there's no need for a plugin like Yoast SEO to display breadcrumbs on the web page and in the search result. With Divi Plus Breadcrumb module, you get 2 beautiful breadcrumbs layouts that can easily be added to a web-page.
Divi Plus Fancy Headings
With the help of the Divi Plus Fancy Headings module, you can add stunning headings to your web pages. This module has multiple customizations. Such as headings with color variations, different font styles and font-weight, and background having color, gradient, or image in int. So, you can bring real creativity in your work. With this module, customize all the headings level (h1-h6) without writing any code or custom heading CSS.
Divi Plus Fancy Text
An easy to use module that allows a user to add text with a gradient or background having a picture. Plus, you can also do multiple customizations using this module to create your website's text more attractive and engaging. For text background customization with this module, you've got the freedom to use GIF, simple image, or any image that makes your text look better than before.
Divi Plus Before and After Slider
Using this module, you can compare two versions of an image with a cool slider. Image slider has different orientations, multiple sliders, custom label, and other customizations.
Divi Plus Separator
Now, you can add beautiful separator in your web pages. This module allows the user to add 8 types of separator lines. Plus, you can also add separator with text or a cool icon.
Divi Plus Hotspot
Using this module you can easily create self-explanatory images. This module add spot areas to the images where you can add information on them. When user click or hover upon those hotspot, a tooltip displays that showcase the information. And easy to use module with multiple designing options to make best out of it.
Divi Plus Text Animator
Over 10+ Divi animated text styles inside this single module. You can easily choose any style and create attractive and engaging animated text in minutes without any coding.
Divi Plus Timeline
Under this module, you get the option to create beautiful timeline that adds extra beauty and feel to your story telling. Moreover, creating such timeline is super easy and fun.
Divi Plus Advanced Button
Use this module and add impressive button that fulfills the purpose for what they were created in the first place. It comes with multiple modules and styling options that makes this module first choice when it comes to design cool buttons.
Divi How To Schema
Forget about usual method of creating HowTo structured data pages and use How To Schema module. This module allows you to create HowTo structured pages in less time with style and delicacy. Customize each step on the instruction and make them more understandable.
Divi Plus Content Toggle
Easily create content with toggles. Using this module you can create interactive pricing tables with toggles. Product features comparison table with table. Different text data with toggle and much more.
Divi Plus Business Hours
Create custom business hours using the Divi Plus Business Hours module. So, your business hours fit well with the modern web design trends.