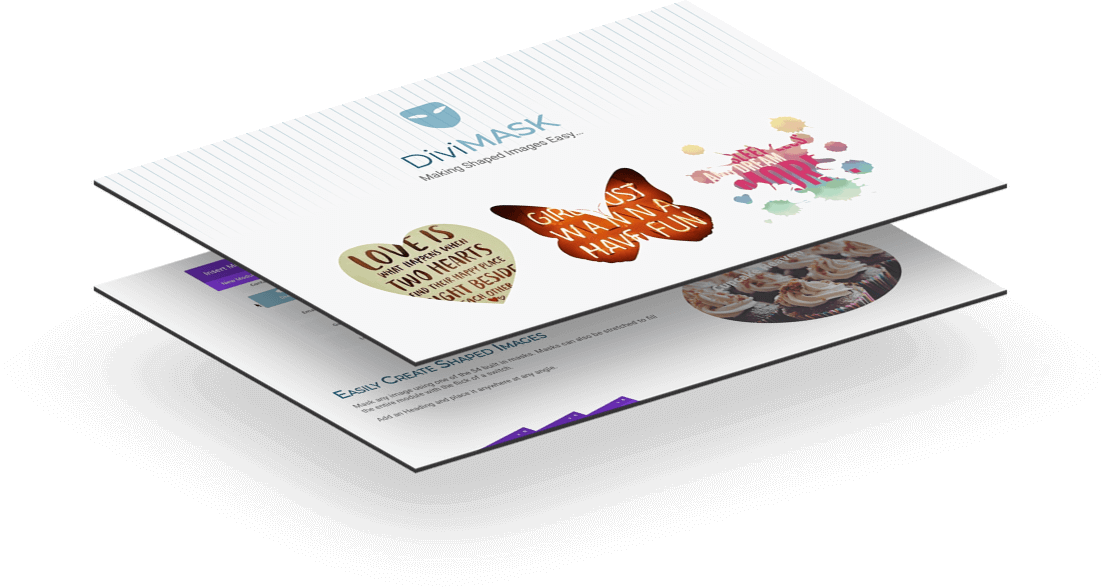 Divi Mask
$18.00
Using Divi Mask plugin, you can easily set images inside different shapes on the website. This plugin allows you to style the image with 54 preset image shape masks. You can also upload SVG to give images a custom shape of your choice. Divi Mask is a cool plugin to enhance the beauty of your web pages and the way to showcase galleries.
Divi Mask is a feature-rich Divi plugin that can mask images of any size or type with 54 pre-built mask shapes. An easy to use plugin that allows further multiple customizations to make masked images look more beautiful than before.
With Divi Mask plugin, you've got following extra features other than pre-built presets:
Mask image of any size or resolution
Add heading to the masked image with further customizations
Visual Builder support
Place image and heading anywhere withing the module with simple slider feature
Change masked image
Change heading angle
Custom SVG Masks support
Custom PNG Masks support
Text Area support
Support & License
With Divi Mask Plugin, you get only Extended license that can be used on multiple websites. Plus, you also get lifetime updates and 6 months of customer support.
If you want to make your web pages look more beautiful and attractive, and represent images in a unique way, then Divi Mask is the plugin for you.