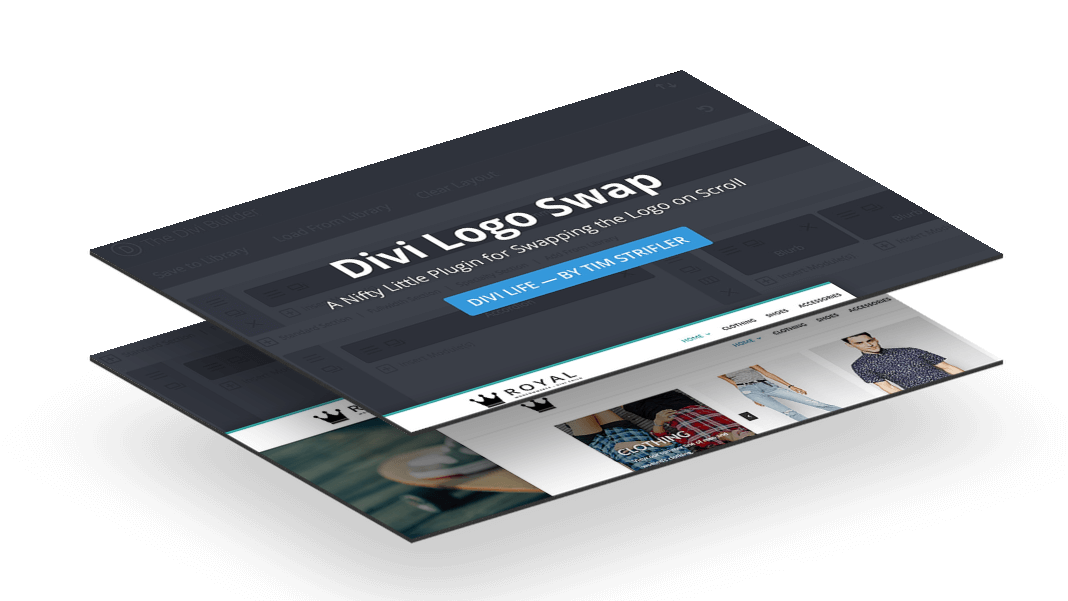 Divi Logo Swap
$5.00
Using Divi Logo Swap plugin change your website's primary logo to secondary on scroll easily without any hassle. Divi Logo Swap plugin is a nice way to swap your primary logo to secondary logo when scrolling the web page.
Want to swap your website logo on scrolling? Then use Divi Logo Swap to change the website's primary logo into the secondary logo on the scroll. Using this plugin is easy, and it can be applied easily on any Divi theme website. You can use Divi Logo Swap to either display a simplified secondary logo, or a completely different one.
Features of Divi Logo Swap
Easy to use
Works fine on Divi Theme
Responsive to any screen resolution
Works fine of Extra Theme
Suitable for any WordPress theme, too.
Lightweight
License and support
You can purchase this plugin in just $5. Use it on multiple sites as many times you want.