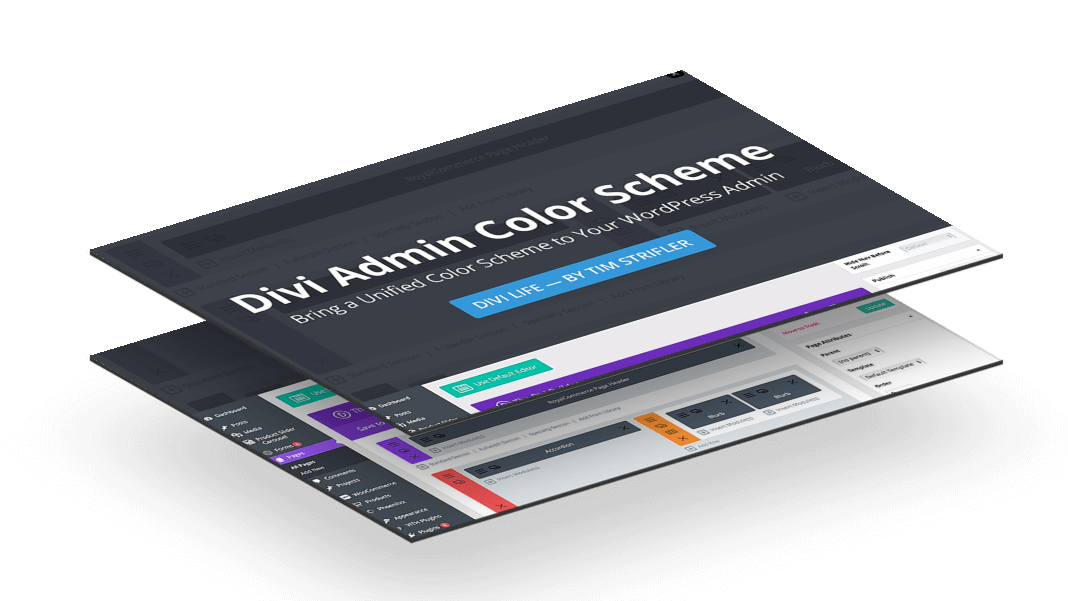 Divi Admin Color Scheme
$5.00
Divi Admin Color Scheme is a premium Divi plugin that changes the color scheme of WordPress admin panel matching the color scheme of Divi modules, posts, and theme builder. Using this plugin have a whole new rich experience choosing colorful WordPress admin panel.
Change the color scheme of your WordPress website back-end without any trouble or lines of code. Divi Admin Color Scheme plugin gives WordPress admin panel a new look with the matching color of Divi Builder. Plus, it feels great working with a soothing colorful dashboard.
Features of Divi Admin Color Scheme
Easy to use
Works fine on any Divi theme website
Can use it on Extra theme
Works totally fine on any WordPress website.
Lightweight
License and support
You can purchase Divi Admin Color Scheme in just $5.